Australia. Austria. Only two letters apart in name. But thousands of kilometers apart on earth.
Australia – I first went to Australia when I was 19 years old, flying in one of Malaysia Airlines last Boeing 707-300. Less than 12 months later I rode a car 3,500 kilometers overland from Perth to Melbourne and return. Then six years ago I rode the intercontinental Indian Pacific train for 4 days and 3 nights from Sydney to Perth, a distance of 4,300 kilometers.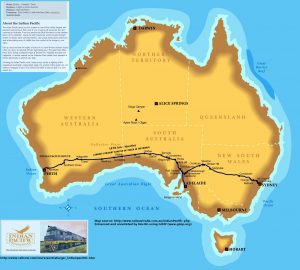 Austria – Less than 2 years ago I went to Austria driving, from its south, from Slovenia. This year I went into Austria's northwest, driving from Germany.
Beautiful country. All four of them.